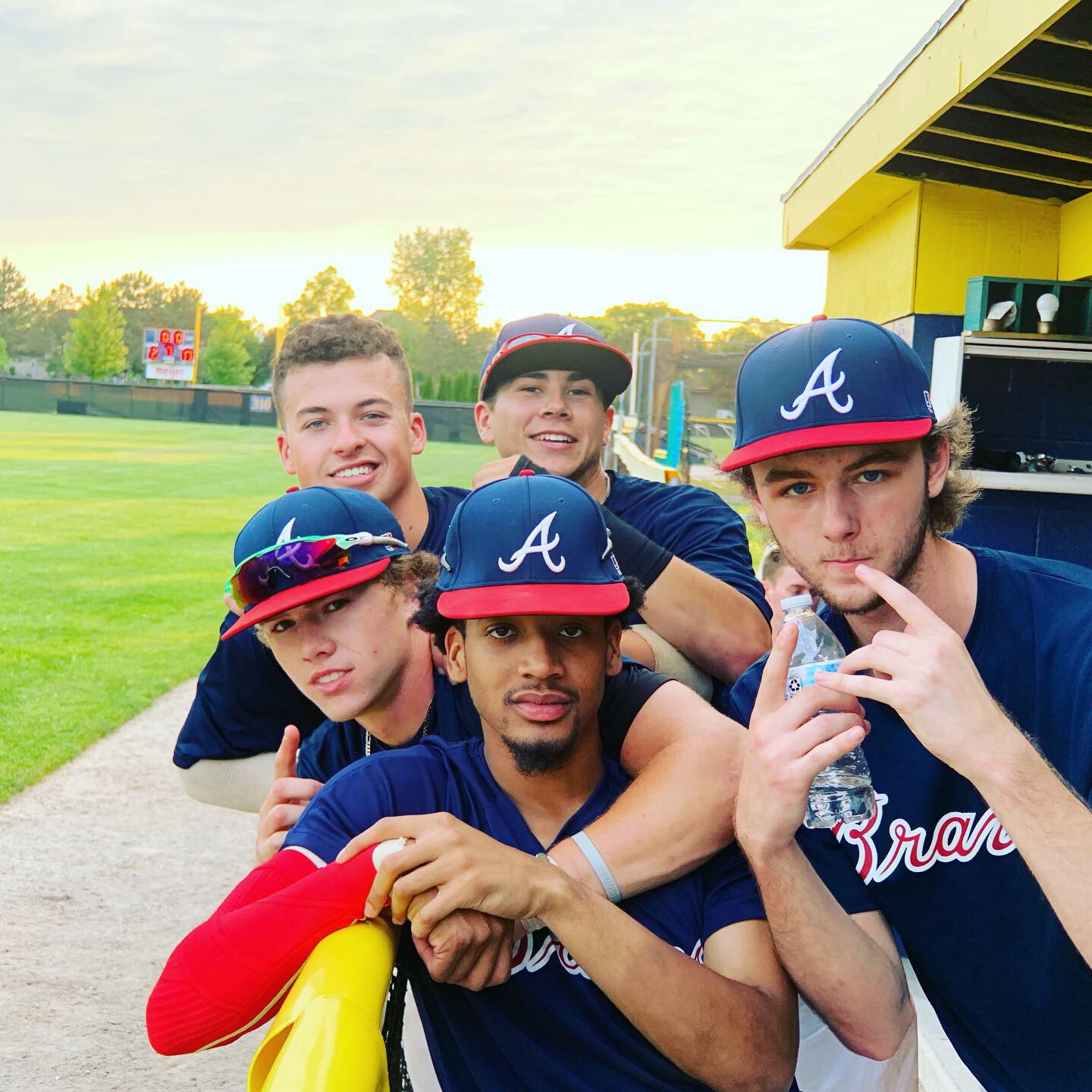 Summer Collegiate Baseball

Dedicated to advancing the skills of baseball players.
Supervised Instruction + Development + Competition: A Better Way to Train
The Michigan Area Braves organization consists of exceptional players between the ages of 18-22 recruited from the Great Lakes Bay area, the state of Michigan and beyond.  The Michigan Area Braves are proud to report that the majority of our players are attending college and many of those players are on athletic or academic scholarship.
In order to sharpen the skills of hitters and pitchers, the Michigan Area Braves provide a better context for players to improve their performance — all within a professional atmosphere. The Braves provide consistent training combined with travel baseball — and we focus on improving individual player performance within a team environment. The Michigan Area Braves exclusively use wooden bats and we are a franchise member of the NABF — yearly we send our teams to participate in post-season play through the NABF.
The Michigan Area Braves organization was formed by former college baseball players with the intent to instruct players at all age levels in the fundamentals of baseball. Starting in 2018, the Michigan Area Braves (in association with the Great Lakes Bay Baseball Association) will conduct baseball clinics for coaches and players in all age groups up to the age of 22.
The Michigan Area Braves are committed to providing advanced training to players in a community atmosphere.
Check out our training options:
Are you looking to join an organization focused on advanced training and competitive wood bat play?
Sign up to play summer collegiate baseball with the Michigan Area Braves.