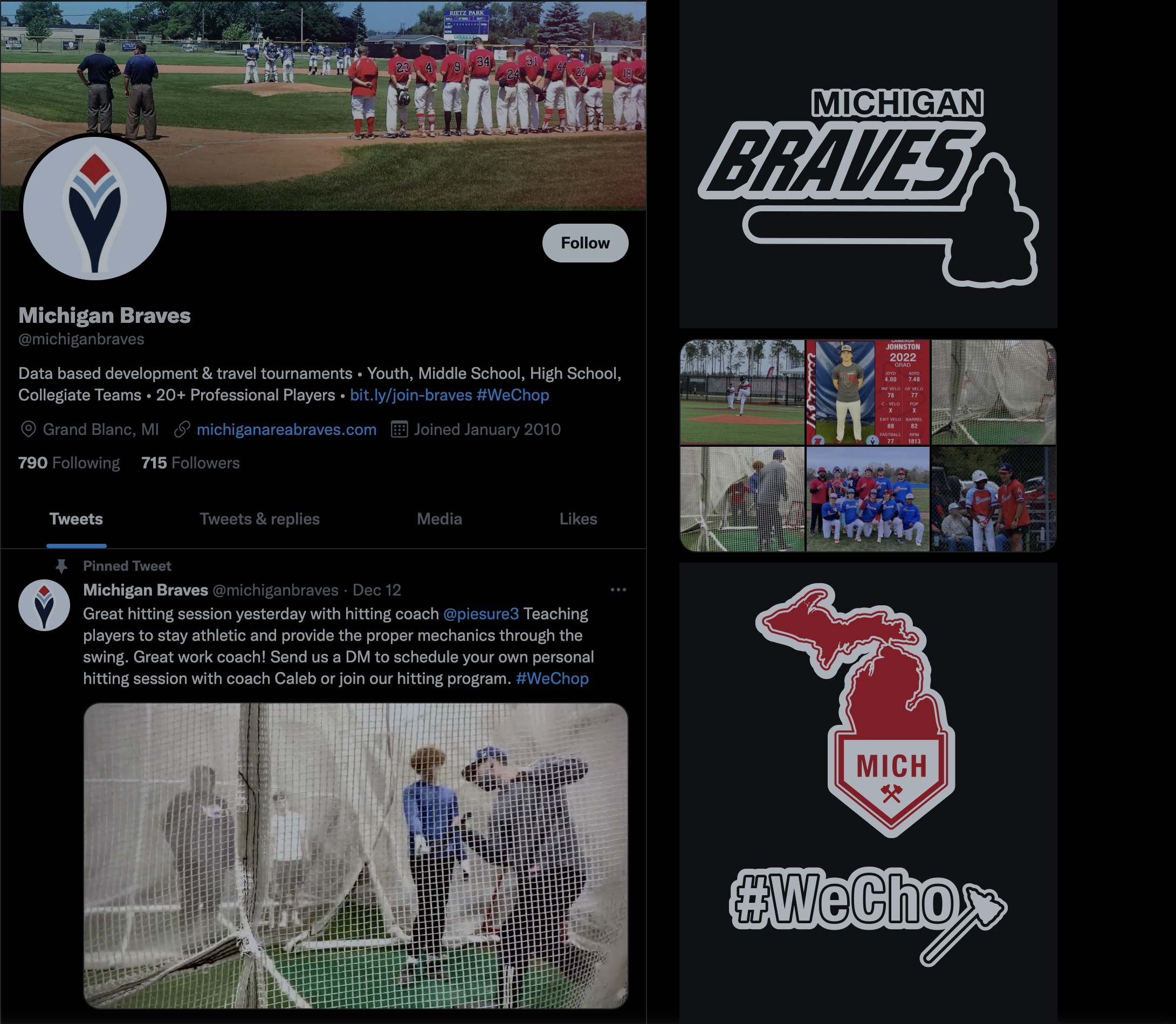 Michigan Braves Recruiting – Building Your Social Profile
Building a complete, social resume is the single-most important differentiator for an athlete. Allowing a recruiter the opportunity to see everything they would see if they met you in-person, interviewed you, and gave you a tryout, is something that's only possible by using the right path. Start your journey by building the ultimate profile and then brand and market yourself properly.
Step 1
Setup and maintain a great online profile
*Your Recruiting Hub*
Building and maintaining a great online profile is critical for providing college coaches the info they need to fully evaluate you.Start with setting up an online profile on a recruiting platform. The Michigan Braves recommend using Field Level.
You need to work with your coaching staff  to create a great profile, which is critical to your success in recruiting. Your job throughout your recruiting journey is to:
Build a Great Profile
Constantly Update + Revise
Be A Student-Athlete
Communicate With Your Coaches
Setting Up Your Profile
As a general rule, getting your profile completeness to 100% is important. However, we understand that there are certain pieces of information you might not have right away as you start the recruiting process (e.g. SAT/ACT scores until Junior Year).
Each area of your profile is significant for college coaches based on their feedback, so be sure to add the following pieces of information immediately:
Age
Contact Info (Email, Address, Phone Number)
Height/Weight
Teams/Coaches
GPA
Video
Target Schools
Honors + Achievements
Hobbies + Interest
Parent/Guardian Info
Maintaining and Updating Your Profile
Everything in your profile can be edited and updated as you go, so don't worry if your GPA isn't what you'd like it to be or if you need to adjust your Height/Weight as you grow. Updating these areas as you go displays positive growth to college coaches.
Your coaches can also update your evaluations, add performance reports as you develop, and upload video to your profile. These coach updates are displayed on your Timeline for college coaches to review.
Furthermore, colleges can follow athletes to keep track of particular recruits they like by adding them to their My Recruits List When you or your coaches update your profile (ie. GPA, Video, Performance Reports, etc.), college coaches receive notifications in their Timelines as well.
Other Keys to Building a Great Profile
Add your SAT/ACT scores as soon as you have them
Add your academic transcripts
Add new video often
Make sure your coach updates your evaluation
To build out your profile with Field Level, click here:My Profile – Field Level
To build out your profile with Press Sports, click here: Athletes – Press Sports
Step 2
Set up or revamp your Social Media
*Who Are You?*
Follow these infographic examples for setting up your Twitter and Instagram profile.
Twitter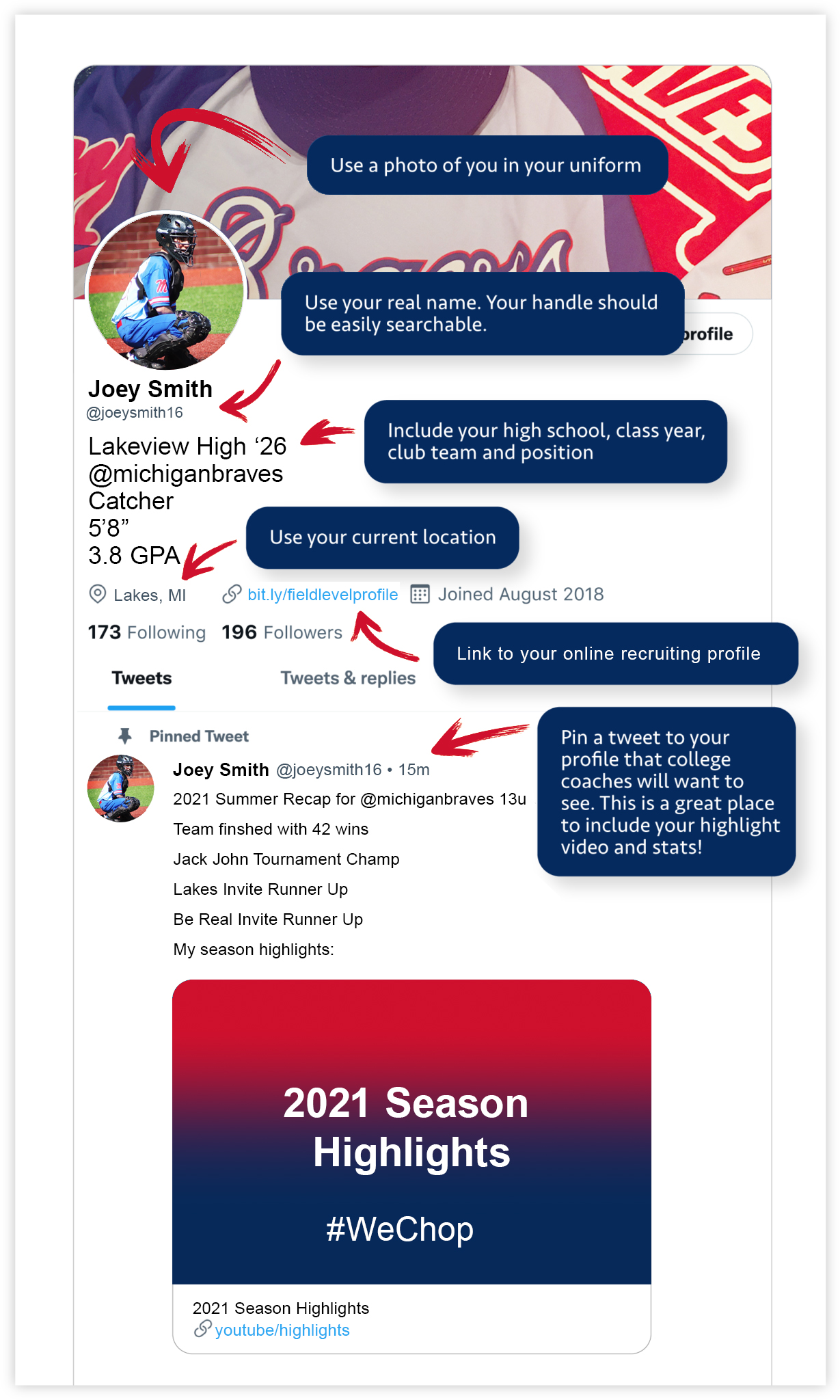 Instagram