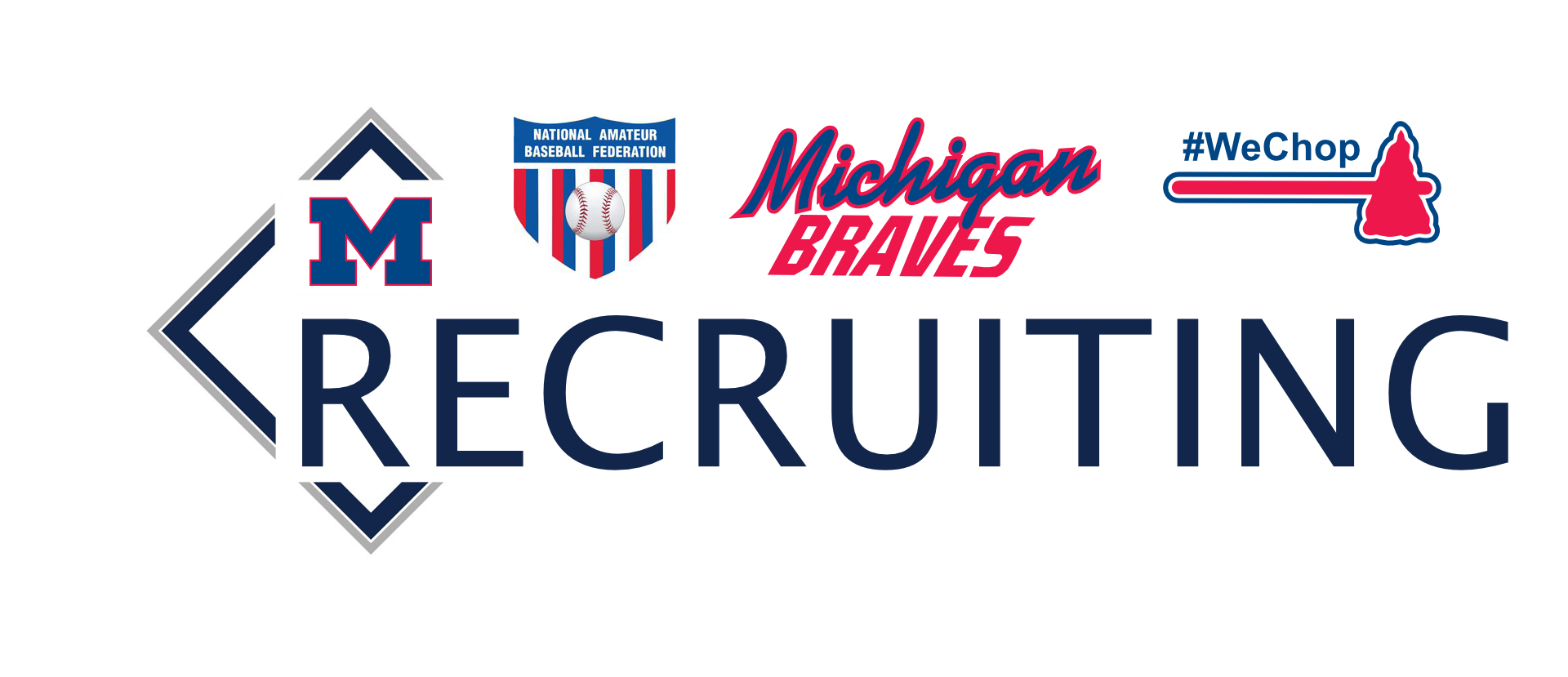 Michigan Area Braves – Helping Scouts Find Talent
Hello, College Coaches and Pro Scouts!
As an organization, our goal is to make it easy for you to get the information you need on our Michigan Area Braves collegiate players. We have a number of Junior College players who will move on to 4 year college programs and we also have players with potential for pro baseball. It is our mission to help prepare them for that jump.
Here's how we help scouts:
Michigan Area Braves Roster Page
Each Player Profile Contains:  
Hitting and pitching videos (if applicable)

Academic, family, grad year
Michigan Area Braves Stats Page
See how players are progressing each week.

Follow the Braves online with live game updates
Michigan Area Braves Player Scouting Guide
We put together all of the relevant info on our players that a recruiter would need in a PDF, ready for printing or digital browsing.
The Player Recruiting Guide contains:
Team Schedules

Clickable

h

itting and pitching video links (if applicable)

Master Contact List

Pages sorting ALL players by Bat Speed, Pitching Velocity, and 60yd time

A profile on every player

All relevant scouting stats (velocities, etc.) and academic info

It's printable, to take with you to the field.  Or, save it and browse digitally.
Sign up for the Michigan Area Braves Recruiting Email List
We won't ever spam you or sell to you. Once we have our full lecturing guide set, we'll sent it to you (expected to be ready in late June). We will also send you updates on our best players and where to see them in action. Expect very concise, relevant emails from us. Sign Up Below!
Michigan Area Braves Player Scouting Email List