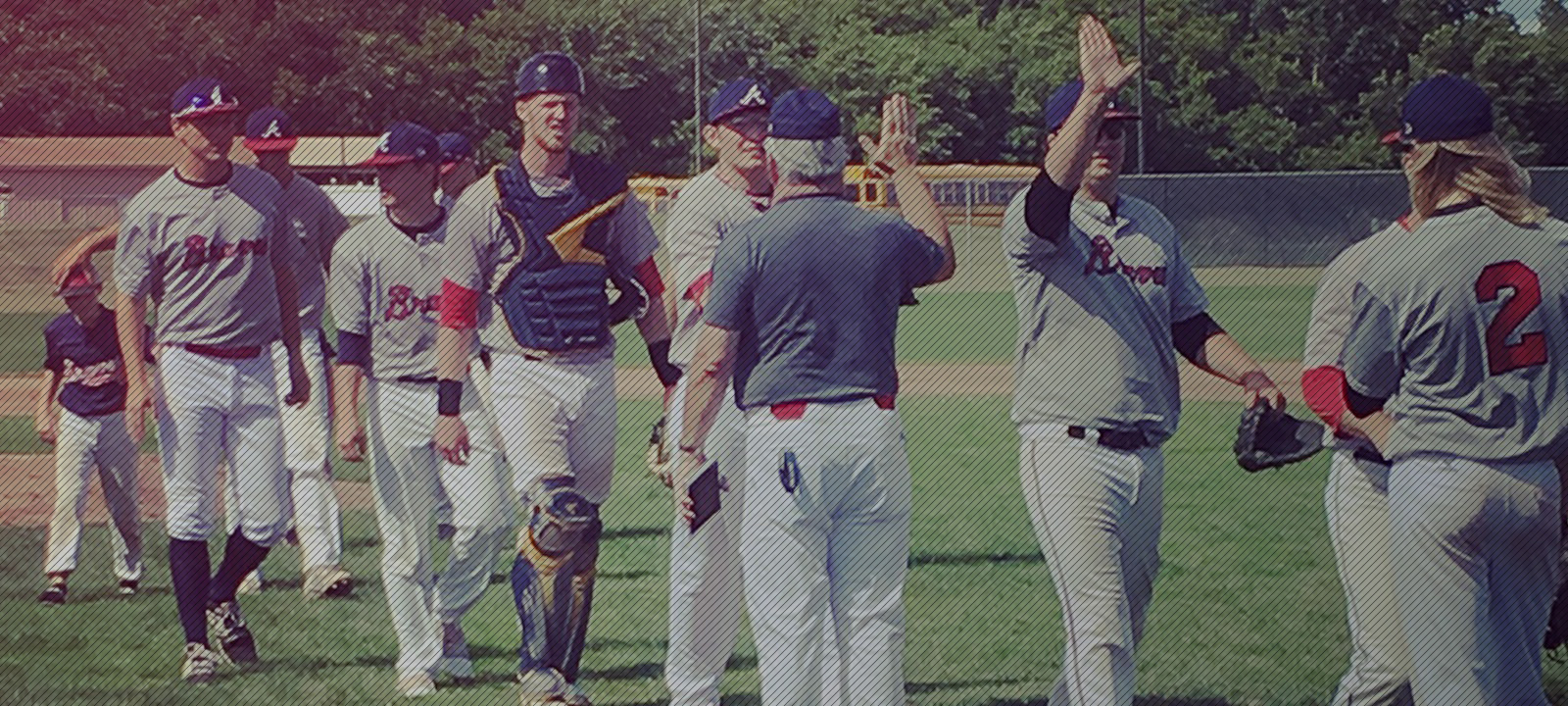 The summer season ended weeks ago and the Michigan Area Braves baseball team may be out of the spotlight as we approach football season, but an important piece of the Braves next season has been finalized — travel baseball focused, a complete summer training program, and a new coaching staff is now taking shape.
The Michigan Area Braves front office has announced several changes for the 2019 season.
The Braves are going back to their roots and will have just one college level team in 2019. This team will be comprised of top amateur talent looking to compete at a high level. The 2019 season will be focused on travel and tournament play and providing players with a specialized training program. Check out the #ProChop training program here:
#ProChop
Longtime assistant coach Greg Barrons has been promoted to Head Coach. Coach Barrons has long been considered one of the best baseball minds in the area, and this promotion will provide the Braves team with a more structured and aggressive approach.
Former Delta Pioneer and Rochester College standout Aaron Ciupak has been promoted to pitching coach. In addition to his duties in charge of pitching, Coach Ciupak will also run the #ProChop training program, helping players gain measured results and put them on the path to reach the next level.
Additionally, long time Braves player Skyler Skrzypczak will continue to be involved with the program in an advisory position and will be working with players to help them gain an edge with the mental side of baseball.
The Braves are currently looking to fill two more volunteer assistant coaching positions, and will look to do so in the coming months.
At first glance this appears as a very strong staff for the Braves. With coach Barrons at the helm, assistant coaches in place, a new training program to aid in player advancement,  an already talented returning roster, and a strong recruiting class, the Michigan Area Braves have a lot of reasons to look forward to the 2019 season.